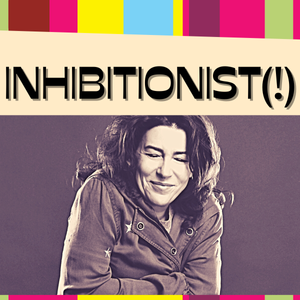 INHIBITIONIST(!)
 Written and performed by Hope Lafferty
Directed by Rhianna Basore
Clown Direction by Cleo Deorio
One woman's lifelong journey to free herself 
from the feedback loop spurred by her premature birth. 
No baby steps. 
World Premiere - Fresno Rogue Festival, March 2020
Official Selection - Fort Worth International Fringe Festival V (2021)
Post-COVID Premiere - Fresno Rogue Festival, March 2023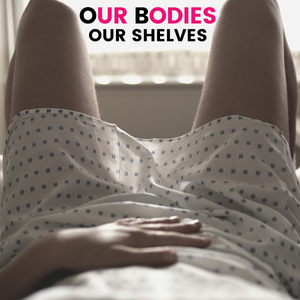 OUR BODIES, OUR SHELVES
Written and performed by Hope Lafferty
Directed by Cleo Deorio
Demystifying women's most dreaded doctor's appointment, Hope chronicles her experience teaching medical students how to give pelvic exams. With the audience as her students, this provocative, awkward, and hilarious show serves as an inflexion point between Western medicine, American women, and all the men who have them in their lives.
Speculum provided.
World Premiere - Dell'Arte International's Red Light Cabaret (California), July 2022
Texas Invasion - The Short Fringe at FronteraFest (Austin), February 2023
INHIBITIONIST(!)
Review by Rebecca Potts, King's River Life
9 March 2020
Hope Lafferty traveled all the way from Texas to bring Inhibitionist(!) to the Rogue Festival, and we are lucky to have her. Inhibitionist(!) recounts Lafferty's life from her unconventional birth to the havoc she has wreaked on herself since with educational nuggets about psychology peppered throughout. The show is uplifting, hysterical, and at times, heart wrenching. There are many tales of broken teeth, black eyes, and how humans, particularly women, put things in our own way.
Lafferty is an expert performer, plowing through cell phone rings and car alarms and rolling with every interruption and distraction as though it was part of the show. As a performer myself, watching her fluidity and professionalism was extremely impressive. The show has the feel of a stand-up comedy routine, which puts everyone at ease while keeping them fully engaged. She makes the audience feel like her best friends by the end of the show and when it's over, you'll want to see more!
Fresno Rogue Festival Preview Show
Donald Munro, The Munro Review
6 March 2020
Lafferty made an impact on the preview crowd with a wordless two-minute bit in which she wrapped herself in a long towel, mummy-style. (Sometimes visuals can have a bigger impact when you're in a preview show that involves lots of shouting into a microphone.) Her act is described as "one woman's love letter to the shy and studious." Sounds (and looks) intriguing.