"

Hope is her own weather system. However you work with her, she'll blow you away."
— Tina Esper, Playwright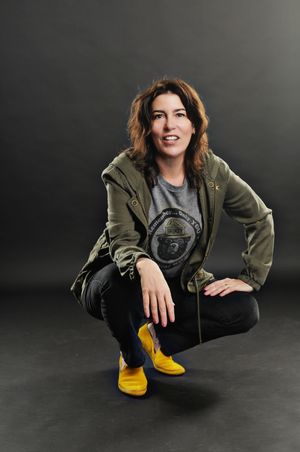 Hope Lafferty
believes life is short.
So have that cookie.
She works with people that are too smart for their own good.
People who are overeducated and are still scratching their heads
in terms of their career, their relationships, the direction of their lives.
Those who value critical thought as much as—if not more than—positive thinking.
Integrating her experience as a psychotherapist, a writer, and a performer
with the solid metrics of the Habit FinderTM  assessment,
her method blends the active brain functions of work, play, and stillness
to help her clients shift their mindsets and develop breakthrough habits.
Plus, she's a lot of fun to talk to.
Listen to how she works some things out at Hope Lafferty's Existential Crisis.
Read how she works other things out at Life After Wellness on LinkedIn.
Discover her unique approach to mindfulness with Juggling For Wellness.